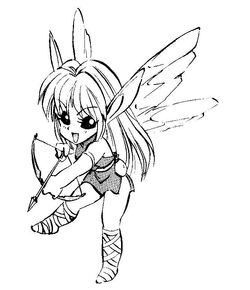 Sprockets

Scairhad CR 512345678912345678912345678951234567891234567891234

CR 11
CG Sm Female Pixie ECL 4 Artificer 7th
Init +0; Senses -; Listen +0, Spot +0
Languages Common, Languages, Languages, Languages, Languages & Languages.

---
DEFENSE
---
AC 10, touch 10, flat-footed 10

(+6Dex,+1Sz,+0Armor,+0Deflect)

hp ?? (7HD)
Fort 2 +2, Ref 2 +8, Will 5 +6

---
OFFENSE
---
Spd 30 ft. (6 squares)
BAB +5; Grp +0
Melee Weapon
Weapon +0 Atck (P.Dmg 0d0;20 x0)

Ranged Weapon

Weapon +0 Atck (P.Dmg 0d0;20 x0)

Special Atk None.

---
Infusions(CL5; DC13+Infusion Lvl)

---
STATISTICS
---
Abilities Str 8 -1, Dex 22 +6, Con 11 +0, Int 20 +5, Wis 12 +1, Cha 20 +5

4th: +1 to Con.

SQ Pixie Traits, Artificer Knowledge 7L,5A +12, Artisan Bonus, Disable Trap, Item Creation, Retain Essence, Craft Reserve: 40 pts..
Feats Point Blank Shot1st, Precise Shot3rd, Scribe ScrollB, Brew PotionB, Craft Wondrous ItemB, Craft HomunculusB, Craft Magic Arms & ArmorB, Craft ConstructB andImproved Homunculus6th, Flyby Attack??
Flaws Noncombatant 1st & Weak Will 2nd.
Skills:(90pts) Appraise4C,5A</sup>+9, Concentration 8C,0A+8, Craft: Alchemy 8C,5A+13, Craft: Carpentry 8C,5A+13, Craft: Blacksmithing 8C,5A+13, Disable Device 8C,5A+13, Hide 0C,6A,4R+10, Knowledge:Arcana 8C,5A+13, Knowledge:The Planes 4C,5A+9, Open Lock 8C,6A+14, Profession: 4C,1A+5, Search 8C,5A+13, Spellcraft 6C,5A+11, Use Magic Device 8C,5A+13

---
POSSESSIONS
---
Worn None.
Carried Thieves Tools, mwk Artisans Tools
Magical Items Golem Manual:Cay2

---
MINIONS
---
---
Ad blocker interference detected!
Wikia is a free-to-use site that makes money from advertising. We have a modified experience for viewers using ad blockers

Wikia is not accessible if you've made further modifications. Remove the custom ad blocker rule(s) and the page will load as expected.